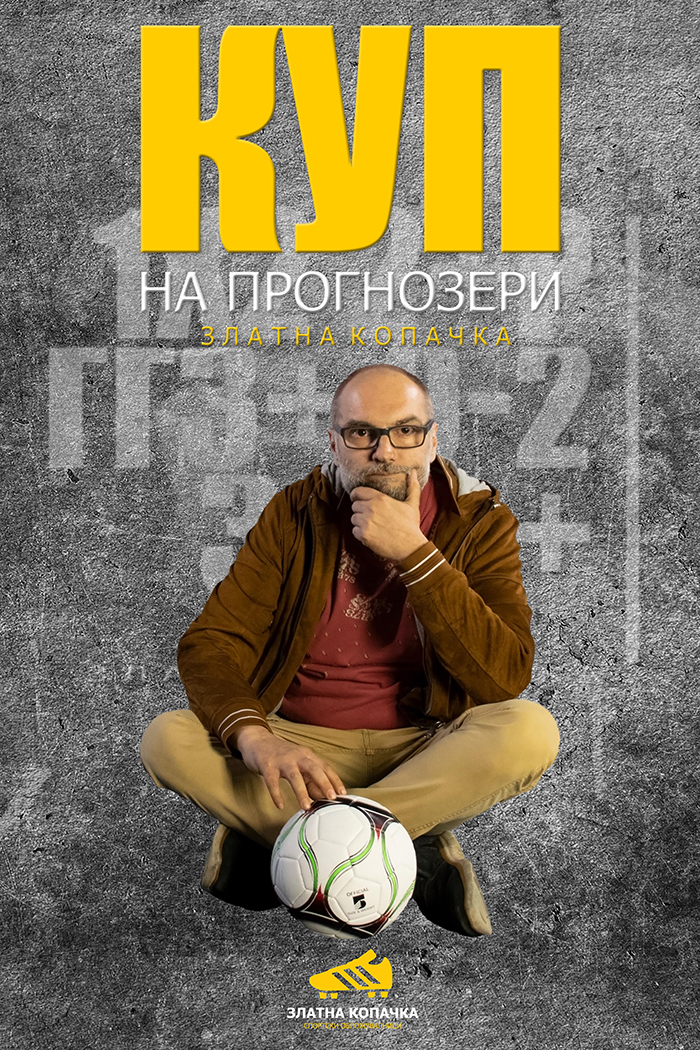 CHALLENGE
Establish an online presence and build a relationship with the customers where they are most active – on social platforms.  Although one of the oldest and biggest chains of sport betting shops in the country, Zlatna Kopacka had no activity on social media, while their competitors took full advantage of the opportunities that social media and digital marketing offers. This has led to poor brand engagement and lack of customers among the younger demographics.
SOLUTION
A complete digital marketing strategy that revolves around "Tipster Cup" ("Kup na prognozeri"), a weekly betting show in which the biggest athletes in the country compete to create the highest winning sports betting ticket.
PRODUCTION
While two of the competitors in the market produce a one-man single camera vlog-type of videos with betting tips, we raised the bar by producing a multi-camera broadcast-quality sports entertainment show in our Media Tag studio. The host of the show is one of the best-known radio personalities in Macedonia, and the guests are the biggest names in Macedonian sport that also have successful international careers.
MARKETING STRATEGY
We publish the show on Zlatna Kopacka's Facebook Page. We target audiences on Facebook and Instagram based on a combination of key-demographics and interests, as well as by leveraging website audience data we gather with the Facebook Pixel. We run various campaigns with different goals in mind, ranging from video views to page likes and re-marketing for website traffic to viewers of the show, where they can sign up and create betting tickets. We also run display campaigns of the brand on select sports portals and occasionally make PR publications. We designed the company's first ever loyalty cards.
Our strategy incorporates the use of several Messenger chatbots on the page, with different marketing objectives. One of our chatbots serves to increase the engagement of the fan community by offering them to play a sports knowledge quiz in Messenger. We then entice the players to visit the brick and mortar stores by awarding them with vouchers. Another chatbot makes it super easy to check whether a sports betting ticket has won any money by simply providing the ticket code. We programmed another to send a brief on upcoming weekend matches to subscribers in their Messenger inbox. We also manage the daily organic posting on the Facebook Page following our communications plan.
IMPACT
In a matter of three months, the company has gone from having no social media identity to being the brand with one the biggest Facebook engagement rates in its market. The weekly show gets an average of 25k views (organic and paid combined) from Macedonian Facebook users which are estimated at 1 million. The fan base of the Facebook page steadily grows and the client has reported an increase of visits in their brick and mortar stores.
LINKS TO EPISODES